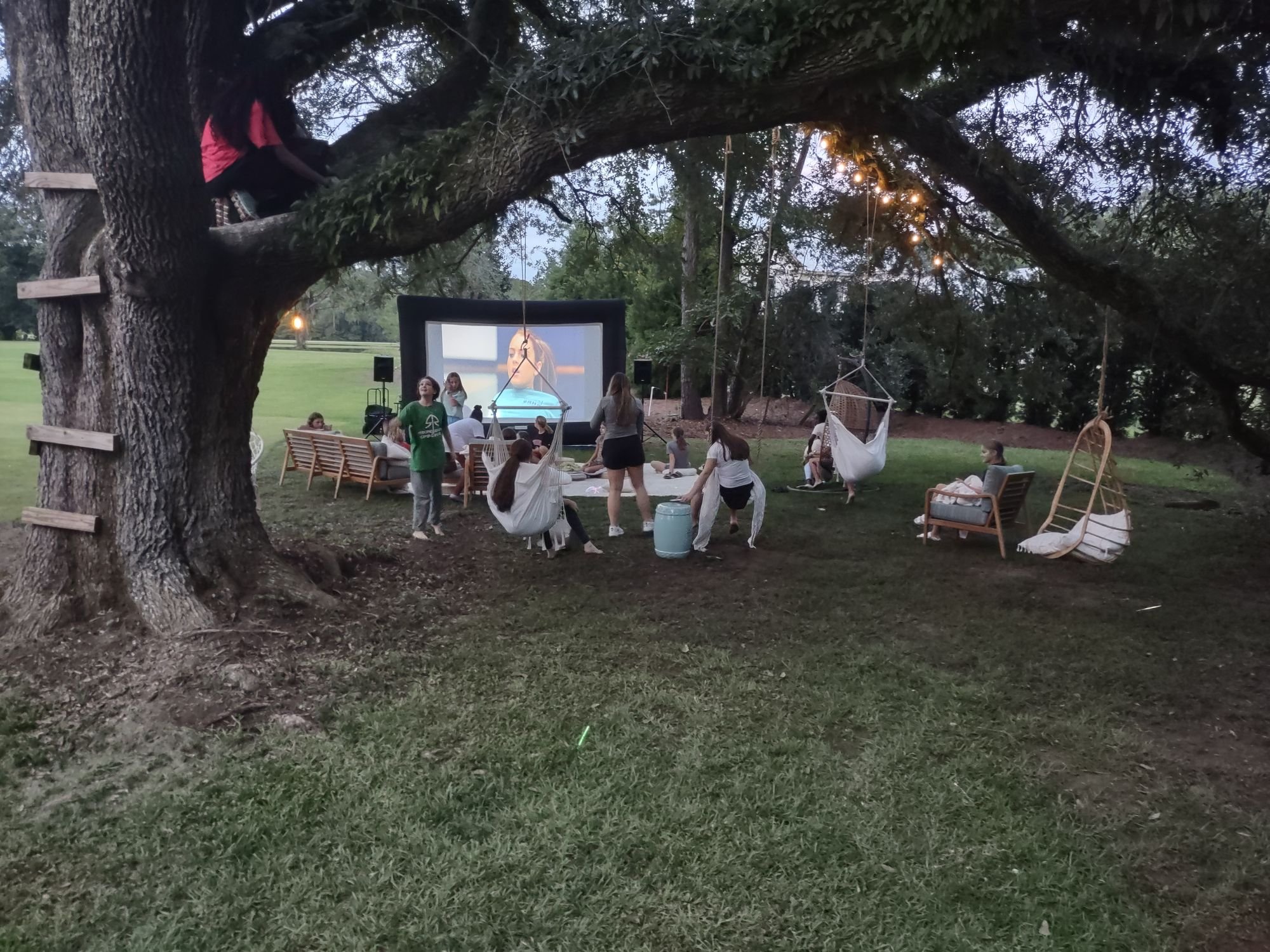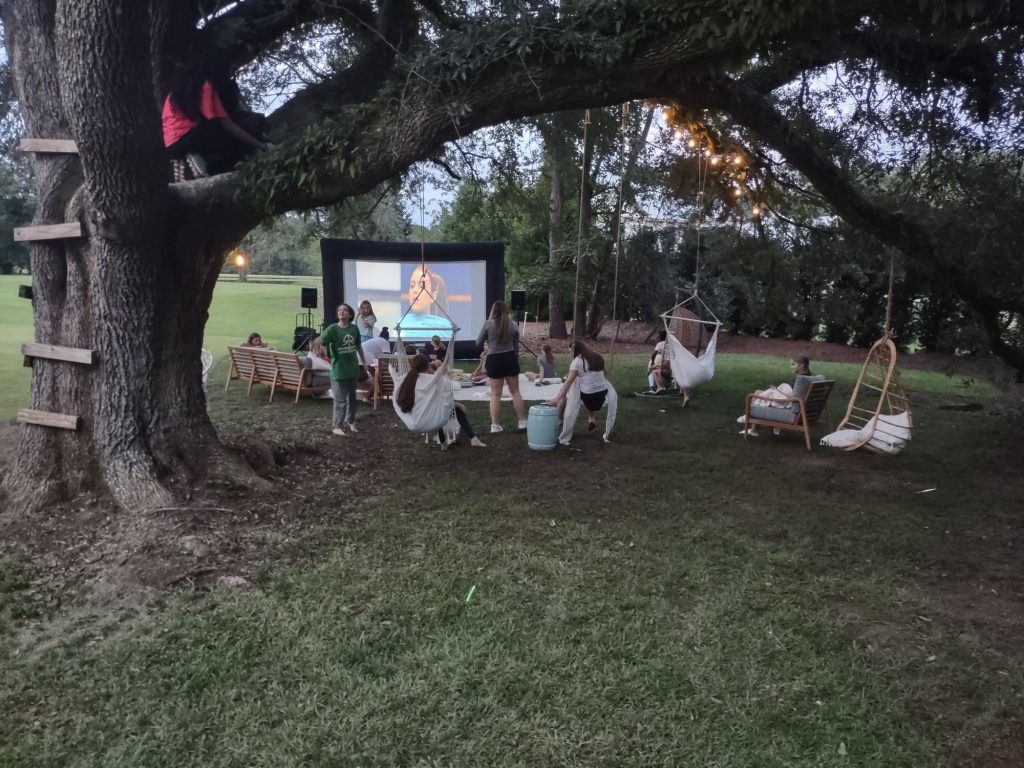 We get a lot of questions about outdoor movies. Screen sizes, projection methods, movie genres, and live sports availability are the most common. Here is a step-by-step guide on what to expect for your upcoming outdoor movie night with an Eventricate inflatable screen.
If you haven't experienced our outdoor movie parties yet, then you are missing out! Nothing brings friends and family together better than watching your favorite classics in your backyard. Let's face it, watching movies is one of America's favorite pastimes that we love hosting for you. Our inflatable movie screens are projected from rear with crisp 1000 lumen projectors.
Will the Weather be Cooperating?
Outdoor movies can be a great spring and summer event! Not counting rain or high winds, cold temperatures take a little extra planning in order to make your guests comfortable, but that doesn't mean the cold will hinder a good time! For colder weather, you may consider adding the following essentials:
Blankets
Hand Warmers
Space Heaters
Fire Pit
Important note: these inflatable movie screens are fantastic for showing a crisp projection after dusk, but they can also make a great sail for a boat which is why more than 10 mph winds will not allow for setup. There are some exceptions if wind can be redirected by placing your screen up against a wall.
Where Do You Want Your Screen?
Usually, we will gather information from a site visit so we can see exactly where you wish to setup your screen. Our inflatable screens require power access in order to stay upright, but for larger events without power access within 100 feet, we can add generators to your event for a small fee. Most larger events have access to power close by so this has never been an issue we couldn't fix.
How Many People Will Attend Your Event?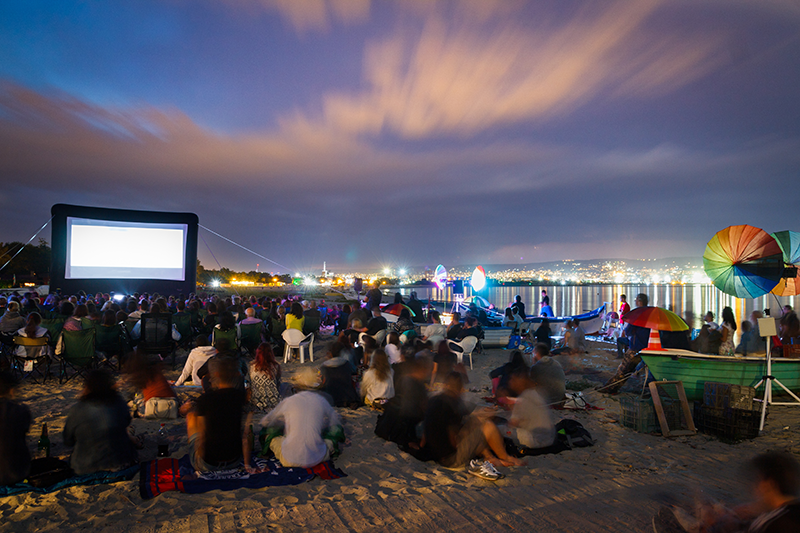 We have multiple size screens ranging from 16′ to 50′ which gives us the ability to accommodate your small backyard get together with your family and/or friends, but also an extremely large event such as a drive in movie theater or arena style event with 500+ patrons.
Assuming you're hosting a small get together in your backyard, You will need to prepare seating arrangements so all of your attendees can see the screen comfortably. We can also help in this department by showing you common seat arrangements from past experiences. Lawn chairs work fine, but you can also use picnic blankets on the grass for a more romantic feel.
Movie, Show Premiere, or Sports Event?
We can help you with all licensing questions if they are applicable to your event. Give us a call and we can discuss in more detail. We show popular movies, host premieres of your favorite shows, and live sporting events all year round.
What is the Age Range of Your Attendees?
It's important to note whether there will be children attending your backyard movie event because the options for movie titles will need to be adjusted for a more appropriate age range.
Our Outdoor Movie Experiences Come with a Host
When you book an outdoor movie experience with Eventricate, your price includes a 1 hour "pre-show" before your entertainment of choice begins. This way you wont have to worry about hosting your event, you can let us take that responsibility for you! Sit back, relax, and enjoy the fun along with your attendees. Contact us for an outdoor movie experience today and receive a $50 discount if your event is booked on Monday through Thursday.